Here we collect all reusable resources and activities around the network.
Keynote by Andrea Rapp – "Eine digitale Geschichte der germanistischen Mediävistik"
Our 4th network meeting began with a keynote by Andrea Rapp. She talked about the history of German medieval studies and its encounter with digitality. A recording of her presentation can be found here.
Showcases
Our network members do gradually publish showcases that can be found in the menu under showcases.
Workshop on the topic "Schnittstelle Mediävistik" as part of the network meeting #4
Join us for keynotes by Andrea Rapp and Julianne Nyhan (both TU Darmstadt) and to spotlights on science communication and content marketing.
Registration is free of charge via Eventbrite.
Further information is available on the CLARIAH-AT website.
Blog post about meeting #1- "Eindeutig Uneindeutig. Zur Modellierung von Unschärfe in der Mediävistik"
The results of our first thematic meeting with the topic "TEXT" have been summarized and elaborated in a blog post by Luise Borek, Katharina Zeppezauer-Wachauer and Nora Ketschik:
Lord of the rings and Wikidata- Andreas Kuczera
Link to the presentation: https://offenesmittelalter.org/wp-content/uploads/2022/01/LOTR-Codi.pdf
Script of the lecture: https://git.thm.de/aksz15/images/-/blob/master/LOTR/LOTR.cyp
How might we make data collections more useful for medieval historians?- Tara L. Andrews
Github-Tutorial by Christopher Pollin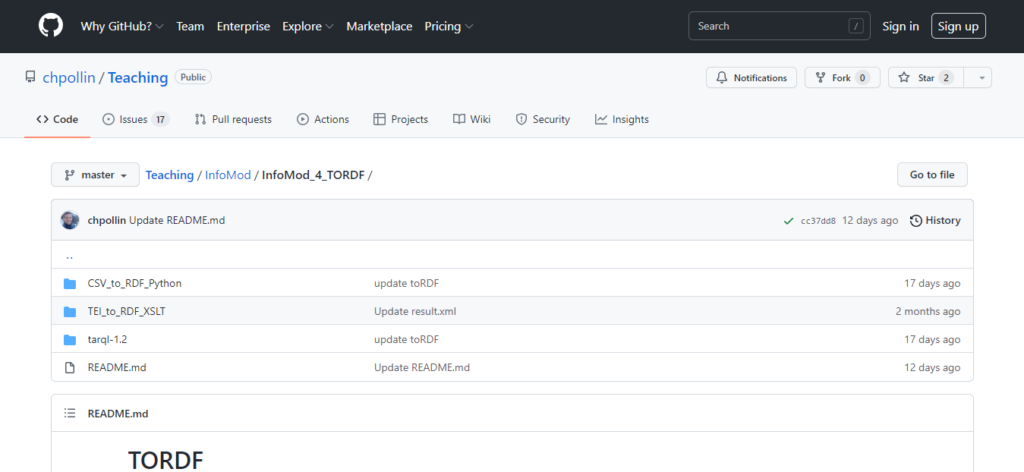 Network poster